Acer Expands Flagship Liquid Jade Smartphone Series with the Liquid Jade 2, Announces New Liquid Zest Series Smartphones
Acer announced at MWC the the Liquid Jade 2 Android smartphone, the Acer Liquid Zest series smartphones as well as its latest BYOC (Build Your Own Cloud) developments in the fields of connected car, smart home, business, and education. Designed for a multimedia experience, Liquid Jade 2 smartphone features a 5.5-inch Full HD AMOLED screen supporting 100% of the NTSC color gamut. The screen also features Zero Air Gap technology for improved readability under sunlight, and on-cell touch technology for a slimmer profile.
The Liquid Jade 2 supports high-resolution audio, and features DTS Headphone:X technology for a surround sound experience with any pair of headphones.
The Liquid Jade 2 has a 21MP main camera with PDAF (phase-detection autofocus) technology for fast auto focus. It supports up to 4K (3840 x 2160) video recording, and has dual-LED flash. A "Professional Camera Mode" allows users to tweak advanced settings such as white balance, ISO, EV, and focus mode. The 8MP front-facing camera supports an 84-degree wide angle, and also supports a "Pause N Shoot" selfie mode, which detects your face and automatically starts to countdown three seconds and takes the shot.
The Liquid Jade 2 is powered by a hexa-core Qualcomm Snapdragon 808 processor, and features 3GB of RAM and 32GB ROM. Users can enjoy up to 1TB hybrid storage, which integrates local storage with cloud storage on select models. In addition, LTE Cat.6 and 802.11ac dual-band MIMO wireless connectivity makes downloads a snap.
The Acer Liquid Zest series smartphones includes the Liquid Zest and Liquid Zest 4G models.
Featuring Android 6.0, the two smartphones are easy to use and customize.With a 5-inch HD IPS display, the Liquid Zest series features Zero Air Gap technology which removes the air between the touch panel and the LCD module to reduce reflections and improve readability under sunlight. The series also features On-Cell Touch technology which moves the touch layer onto the outer glass surface of the screen, eliminating the touch substrate layer and also making them thinner. Acer BluelightShield is an application that allows users to control how much blue light is used to display an image; this allows users to lower levels of blue light to lessen the effects of blue light exposure and improve viewing comfort. Both models offer HD (720 x 1280) resolution.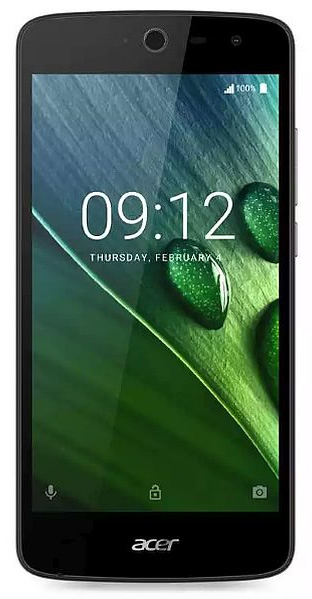 The phones are equipped with 8MP f/2.0 auto-focus main and 5MP front wide-angle cameras. They also come with a LED flash and exposure control, which lets users adjust focus and brightness separately. The main camera with an 85-degree wide-angle lens also fits the whole scene into photos.
With DTS Sound Studio for the Liquid Zest and DTS HD Premium Sound for the Liquid Zest 4G, listeners will enjoy a bigger sound field while on the move.
Both Liquid Zest models are preinstalled with Acer GameZone.
The Acer Liquid Zest will be available in EMEA in April with prices starting at €109. The Acer Liquid Zest 4G will be also available in EMEA in May with prices starting at €149.
Build Your Own Cloud developments
Acer is also showcasing its latest BYOC (Build Your Own Cloud) developments at Mobile World Congress (MWC) 2016 in Barcelona, in the fields of connected car, smart home, business, and education.
Together with its partner ATS (Advanced Telematic Systems), Acer announces OTA+, an open-standards based solution facilitating over-the-air updates for connected vehicles.
The BYOC-empowered OTA+ solution is a suite for data transfer, data management, secure transmission, validation, and deployment of software updates remotely to a fleet of vehicles, while optimized for speed, security, and scalability.
Also on show at MWC is a solution that enables remote monitoring of vehicles through the cloud, and a solution that can monitor the driver's fatigue level through a brainwave sensor headset.
Acer is displaying a solution for digital signage, integrating hardware, software, and services enabled by the BYOC platform. Not only can the solution passively display multimedia content through LFDs (Large Format Displays), but also dynamically show situation-aware information with an array of sensors. Through big data analytics, the gathered data can show the flow of customers and hot spots in retail environments, customer characteristics, demographics, and products that grab the most attention, helping plan marketing activities and evaluate the return-on-investment of campaigns.
Acer's BYOC alliance partner, iStaging, is demoing a solution that leverages VR (virtual reality) technology to allow real estate agents show properties, and AR (augmented reality) technology to let home furnishers preview how furniture will look in their house. Also on display is Acer's IP-based unified communications solution for enterprises, abPBX plus, which integrates traditional office telephony systems and desk phones with tablet PCs, smartphones, and other mobile devices to provide businesses with a global communication network.
Acer CloudProfessor is the company's first IoT (Internet of Things) education kit designed for people of all ages and technical backgrounds, providing learners with plug-and-play hardware and software out of the box, as well as tutorials and starter modules to learn about IoT development. The design offers flexibility of choice in regards to programming language, allowing users to start learning to code directly on their smartphones.
At Acer's booth, BYOC alliance partner Alchemy is showcasing new applications of brainwave analysis. After the brainwave sensor headset is paired to a smartphone, an app can analyze learning, emotional, stress, and focus levels through unique algorithms and big data analysis. On the showground was a remote control car that can be controlled through brainwave manipulation.
Acer integrated technology from its BYOC alliance partners to display multiple smart home scenarios enabled by its aBeing One hub, including: home security through facial recognition technology and IP cameras from Ambarella, health monitoring with devices from Omron and Medisanté, and remote diagnostics empowered by the Kubi telepresence robot from Revolve Robotics.