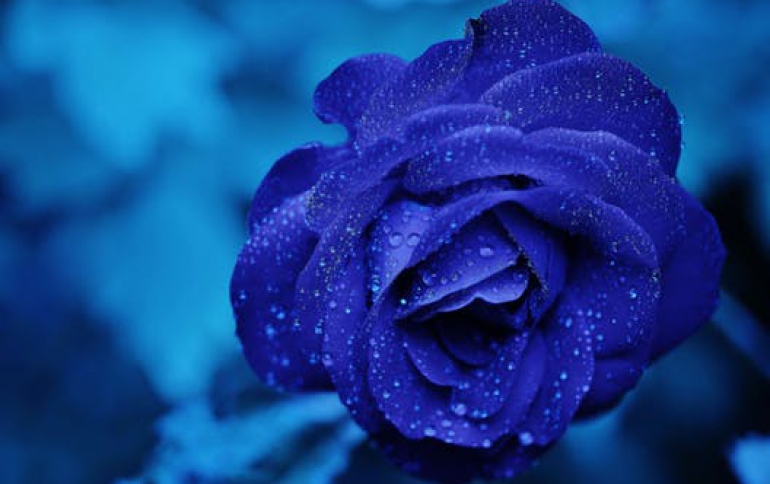 3D Cinema Comes Home With Sony's SXRD Front Projector
Sony today brings the big-screen 3D cinematic experience home with the new the VPL-VW90ES - the company's first 3D front projector. Designed with the custom and specialty consumer electronics market in mind, the VPL-VW90ES is the first projector to be been branded with Sony's "Elevated Standard" (ES) moniker, signifying an emphasis on high build quality.
The Silicon X-tal Reflective Display (SXRD) full HD (1920 x 1080) projector promises to deliver film-like performance with Sony?s 24p True Cinema. It incorporates frame sequential 3D technology with active-shutter glasses that work together with Sony's proprietary 240Hz high frame rate technology.
The new 240 Hz high frame rate drive supports to minimize cross talk for minimal image distortion. Additionally, the projector uses a single Ultra High Performance (UHP) lamp that drives brightness of 1,000 ANSI lumens and delivers a deep black picture thanks to Sony's Advanced Iris 3 technology that helps to produce a dynamic contrast ratio of 150,000:1.
Sony has worked closely with major custom home theater control companies ensuring that drivers are available and accurate. The VPL-VW90ES is no different as it joins an elite list of Sony products that integrate easily with leading home automation systems including Control, Crestron, AMX, Savant, Ultimate Remote Control, RTI, Vantage, and others. The projector is also Control4 Certified and includes an AMX Device Discovery Beacon.
The projector does not require a special screen so it can be easily placed in existing home theaters with minimal revision to the set up making it ideal for retrofit projects. It includes two pair of Sony active shutter 3D glasses that are also compatible with Sony's 3D capable BRAVIA HDTVS.
The VPL-VW90ES SXRD 3D front projector will be available in November for about $10,000 through Sony authorized installers and specialty dealers around the United States. It will come equipped with two pair of Sony active shutter 3D glasses and a built in 3D transmitter.
VPL-VWPRO1 Home Theater Projector
Also announced today, Sony?s VPL-VWPRO1 front projector is a 2D home theater solution available at a more affordable price.
The new model is equipped with updated full HD 1080p SXRD panels and feature a brightness of 1,300 ANSI lumens. Sony's Advanced Iris 3 technology delivers a high dynamic contrast ratio of 85,000:1.
Like the VPL-VW90ES, the VPL-VWPRO1 is Control4 Certified, includes an AMX Device Discovery Beacon, and is designed to integrate with the other major control company systems such as Crestron, URC, Savant, Vantage and others.
The VPL-VWPRO1Front Projector, is bundled with an additional lamp, and will be available in Early October for about $3,400 through Sony authorized installers and specialty dealers.