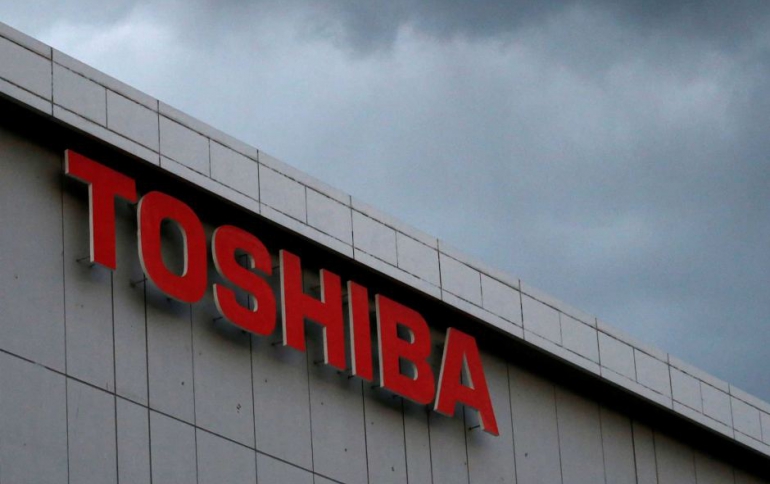 Toshiba Delays Earnings Report, Announces Recovery Plan
Toshiba on Tuesday announced a three-year plan through fiscal 2019, said that there are possibilities to sell its money-losing Westinghouse operations in the U.S and delayed its earnings report.
President Satoshi Tsunakawa said the company was looking at selling its majority stake in Westinghouse and making a priority trying to get the energy giant's battered results off its books.
"We want to deal with this properly," he said at a news conference after the company won approval for a second delay in reporting its earnings for October-December. "We are working on nurturing our growth businesses to return to stable growth by fiscal years 2018 and 2019," Tsunakwa added, reiterating apologies to stakeholders.
Toshiba had been scheduled to report earnings Tuesday, after delaying the report due in February because of auditing problems. It now has until April 11 to produce the report.
Toshiba also announced a three-year plan through fiscal 2019. The recovery strategy includes the deconsolidation of the chip unit and U.S. subsidiary Westinghouse Electric. According to the plan, the group intends to focus on infrastructure, including railway systems and elevators, and energy -- excluding overseas nuclear power plants. Toshiba said its capital expenditure will come to an average of 130 billion yen a year.
Toshiba also plans to spend 40 billion yen on restructuring during fiscal 2017. Tsunakawa said the details of the outlays have yet to be firmed up.
Toshiba acquired Westinghouse in 2006 with much fanfare, making nuclear power an important part of its business strategy.
But that was before the March 2011 nuclear disaster in Fukushima, which has boosted the costs of the business because of growing safety concerns and regulations, and a souring of sentiment toward nuclear power in some countries.
Toshiba is also is selling its entire 65 percent stake in a medical equipment leasing company to Canon Inc.
Tsunakawa also said the conglomerate will not sell its prized memory chip unit to companies in countries that have friction with Japan.
Tsunakawa said Toshiba will select a "proper partner" while "avoiding countries that would pose political problems." He stressed the company aims to finalize a deal in early fiscal 2017, which starts in April.
Five groups, mainly from the U.S. and countries elsewhere in Asia, are reportedly bidding for the chip unit. Tsunakawa declined to say whether there are any Japanese bidders.