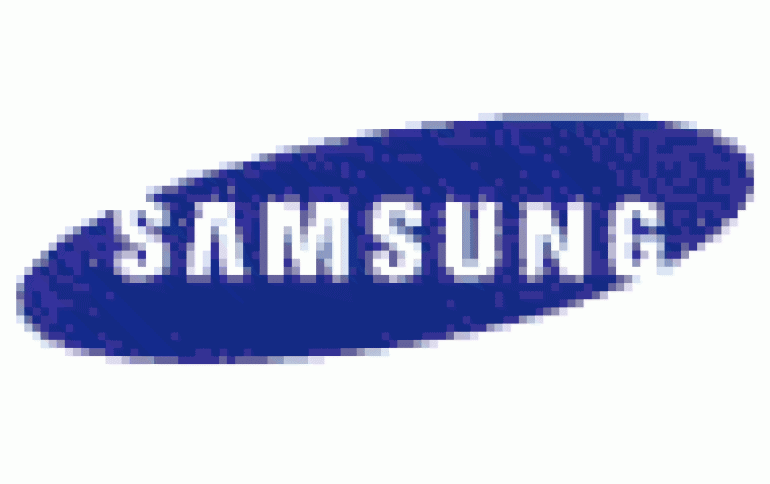 Samsung to Start New LCD Line Output in April
Samsung will start producing liquid crystal display TV panels from its newest production line in April next year, the company said on Monday. Analysts are concerned the LCD industry could face overcapacity next year as heavyweights like Samsung and LG.Philips LCD Co. Ltd. , the world's No.2 player, ramp up output.

The South Korean firm concluded the pilot test of Line 7-2, the second manufacturing line adopting so-called "seventh-generation" motherglass measuring 1.87-by-2.2 meters, the company said in a statement.

The line will produce 45,000 substrates, from which eight 40-inch panels can be produced, per month starting April. Samsung has earlier said it would start mass production from the line in the first half of 2006.

It will boost production further in the second half to reach the line's full capacity of 90,000 substrates per month.

Samsung, also the world's biggest memory chip maker, invested 4.13 trillion won on the second seventh-generation line.

The company already runs Line 7-1 jointly with Sony, which produces 60,000 substrates per month.

Bigger glass plates allow LCD makers to get more panels from one plate, boosting productivity and lowering production costs.

The president of Samsung's LCD business, Lee Sang-wan, earlier in October predicted the global LCD TV market would balloon to at least 100 million units in 2010, from an estimated 15 to 20 million this year.

Samsung has said it is planning to build an eighth-generation line next year.