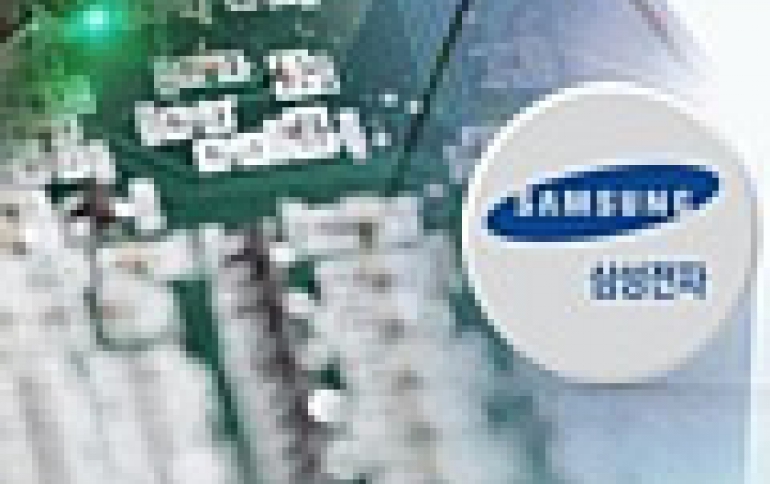 Samsung Expands its 8-Inch Foundry Offerings with New RF/IoT and Fingerprint Technology Solutions
Samsung Electronicst has added solutions specialized for the Internet-of-Things (IoT) and fingerprint scanning in its foundry portfolio.
On top of its existing eFlash, Power, display driver IC (DDI) and CMOS image sensor (CIS) offerings, RF/IoT and fingerprint technology solutions are now available through Samsung's 8-inch (200mm) foundry services.
All 8-inch offerings, ranging from 180nm to 65nm, are processed at Line 6, a highly automated facility in Giheung, Korea.
The foundry business refers to making chips for other companies that do not have a semiconductor plant.
Samsung's 8-inch process technology offerings now include the following solutions;
eFlash : 130nm, 65nm
Power: 130nm, 90nm (BCD+eFlash)
Display Driver IC : 180nm, 130nm, 90nm, 70nm
CMOS Image Sensor: 90nm
RF/IoT : 90nm (Ultra low leakage device)
Fingerprint Sensor: 180nm
The 8-inch foundry market has been one of the focal points since Samsung Foundry became a separate business last May. In this regard, Samsung has established customer centric 8-inch service capabilities with multi project wafer (MPW) programs as well as intellectual property (IP), and launched the Samsung Advanced Foundry Ecosystem (SAFE) program this year.
Samsung started its Foundry business in 2005 to provide its technology to the broader market. Samsung Foundry has successfully developed foundry industry's 1st 32nm HKMG process in 2010 and started first 14nm FinFET product's mass production.