Firefox Reality VR Browser Now available for Viveport, Oculus, and Daydream
The first release of Firefox Reality, a web browser that has been designed from the ground up to work on stand-alone virtual and augmented reality (or mixed reality) headsets, is available in the Viveport, Oculus, and Daydream app stores.
Announced earlier this year, Firefox Reality offers the ability to search the web using your voice. Text input is still a chore for virtual reality, and this is a first step towards solving that. With Firefox Reality you can choose to search using the microphone in your headset. There's also a virtual keyboard if you need it.
From the moment you open the browser, you will be presented with experiences that can be enjoyed on a VR headset directly from the Firefox Reality browser. You'll find 3D content like Sketchfab models, so you won't be hurting for something to take advantage of AR and VR technology.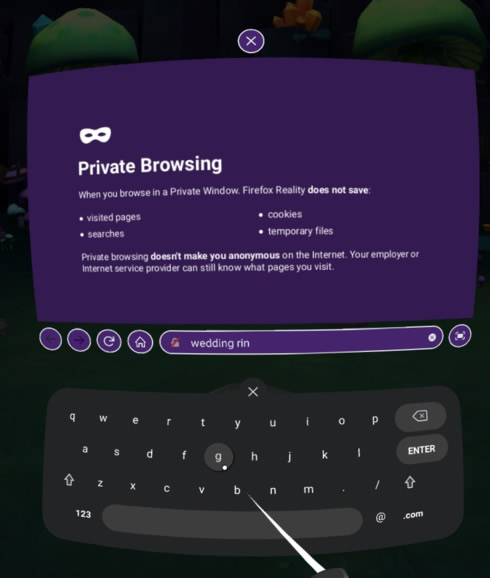 Mozilla is working with creators around the world to bring games, videos, environments, and experiences that can be accessed directly from the home screen.
Firefox Reality is using Mozilla's new Quantum engine for mobile browsers. The result is a fast performance that is crucial for a VR browser.
This is version 1.0 of Firefox Reality and version 1.1 is right around the corner. In the coming months, Mozilla promised to add support for bookmarks, 360 videos, accounts, and more.
Firefox Reality is available right now.
Download for Viveport (Search for "Firefox Reality" in Viveport store)
(supports all-in-one devices running Vive Wave)