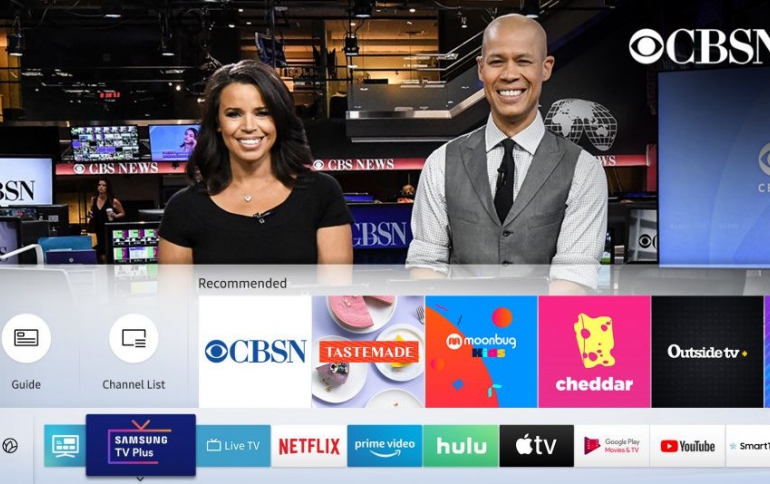 CBSN Joins Over Free TV Channels on Samsung TV Plus
CBSN joins the 70+ TV channels on the Samsung TV Plus service, which delivers free access to programming across the 2016-2019 Samsung Smart TVs.
With the addition of CBSN, CBS News' free 24/7 streaming news service, Samsung TV Plus provides consumers with an alternative way to access and watch the same news content on the largest screen in the home. The Samsung TV Plus lineup includes channels spanning news, sports, kids, lifestyle, gaming, and more including: ET Live, Cheddar, WeatherNation, fubo Sports Network, Outside TV+, Moonbug, Tastemade, QVC, PeopleTV, This Old House, FailArmy, The Pet Collective, IGN, and more.
Established in December of 2016 in the U.S., Samsung TV Plus is pre-installed on all 2016-2019 Samsung Smart TVs. Users can access TV content with just an internet connection — no download, additional devices, or credit card needed.