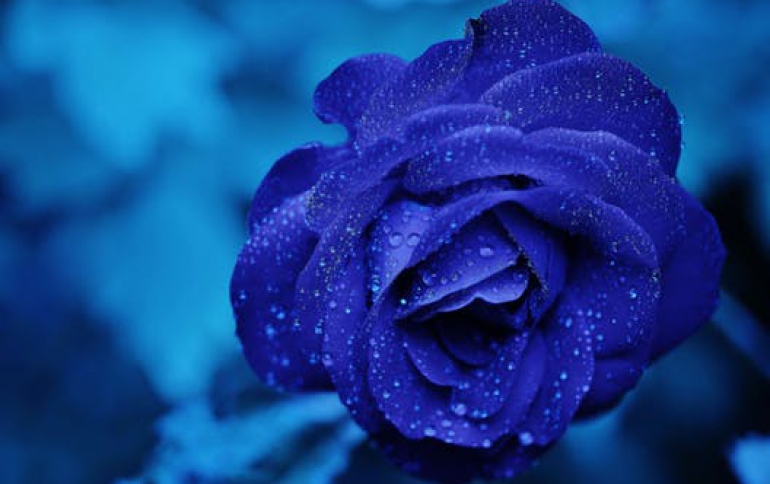 ATARI Unveils E3 2006 Line-Up
Atari announced the complete line-up of video games the Company will showcase during Electronic Entertainment Expo (E3), the video game industry's largest trade show and exhibition in Los Angeles, May 10-12. The Company's titles include the Dragon Ball Z, Test Drive Unlimited, Alone in the Dark, and DUNGEONS & DRAGONS.

Following is the list of Atari's products that will be showcased at E3 this year. The Atari booth is located at Petree Hall #4003:

Alone in the Dark (Xbox 360 video game and entertainment system from Microsoft and Windows platform)

The next-generation of Alone in the Dark returns with a heart-stopping survival experience realized through the use of real-time physics and environmental interaction. Delivering an action-orientated experience within a highly detailed, open environment, Alone in the Dark is set to take the lead for innovation and excellence within the genre.

Arthur and the Minimoys (PlayStation2 computer entertainment system, PSP (PlayStation Portable) system, Nintendo DS, Game Boy Advance and Windows)

Directly inspired by world famous film director and writer Luc Besson's upcoming animated film of the same name, the Arthur and the Minimoys game will follow the film's storyline. The game allows players to relive the fantastic adventure of young Arthur and his two pals, princess Selenia and her brother Bιtamθche, in their mission to save the Minimoys' world from destruction. The Nintendo DS game is being developed by Dreamon, and the Nintendo Game Boy Advance version by Mystic.

BattleZone (PSP system)

BattleZone is the modern update to the 1980 classic arcade game. BattleZone puts players in control of highly maneuverable hover tanks, challenging them in close combat scenarios against their rivals with relentless onslaughts of quick, action-oriented battles.

DUNGEONS & DRAGONS(R): Tactics (PSP system)

DUNGEONS & DRAGONS(R): The game allows players to take a party of six adventurers into a wide variety of dangerous environments to experience exciting turn-based action. In development by Kuju Entertainment, D&D: Tactics will take full advantage of the PSP system's wireless capability and offer gamers a multiplayer mode.

Dragon Ball Z: Budokai Tenkaichi 2 (PlayStation 2 and Nintendo Wii)

Dragon Ball Z: Budokai Tenkaichi 2 is the sequel to Dragon Ball Z: Budokai Tenkaichi. Combining action, fighting and light role-playing game (RPG) elements, Dragon Ball Z: Budokai Tenkaichi 2 will send players into a story mode that spans the entire Dragon Ball, DBZ, and Dragon Ball GT series. The game takes the acrobatic and intense 3D flying and fighting dynamic made popular in last year's hit to a whole new level with over 100 playable characters, 15 3D destructible environments, and nine different game modes, including intense single and multiplayer battles.

HOT PXL (PSP system)

HOT PXL comprises more than 200 mini-games based on a unique and original story premise that draws inspiration from street culture and the digital lifestyle - whether it's blasting through an old-school style video game, busting tricks on a skateboard or a BMX, stage-diving at a concert, or just trying to cross a busy digital street.

Neverwinter Nights 2 (Windows)

Neverwinter Nights 2 is the sequel to role-playing game (RPG) set in the popular Dungeons & Dragons(R) Forgotten Realms universe created by Wizards of the Coast. The game's story picks up years after a war waged between Luskan and Neverwinter. The peace that was restored is at risk as tension mounts between the mighty city-states. Unnoticed, a greater danger stalks the City of Skilled Hands. Unbeknownst to the denizens of the North, deep in the Mere of Dead Men, dark forces from across the Realms have been rallied under the banner of a legendary evil. If left unchallenged, all of the North is doomed to fall under its power. Even in this darkest hour, hope remains. A mysterious relic is borne to Neverwinter in the hands of a lone hero so that its secrets may be unlocked - secrets that carry the fate of all the North. So begins an epic tale of shattered alliances, noble acts and dark deeds to be told across the Realms for generations to come. Neverwinter Nights 2, developed by Obsidian Entertainment, will include a new and improved robust toolset that allows for the ultimate adventure creation and for the story of Neverwinter to continue.

Super DBZ (PlayStation 2)

Super DBZ is a new highly intense DBZ fighting experience unlike any other Dragon Ball Z game. Featuring an all-new and more complex DBZ fighting system with unique fighting combos for all 18 characters, Super DBZ promises fans and gamers explosive on-screen environmental damage.

Test Drive Unlimited (Xbox360 and Windows)

Packed with the world's most luxurious vehicles, more than one thousand miles of open Hawaiian roads, a challenging single player game and a host of online options, Test Drive Unlimited is M.O.O.R.: Massively Open Online Racing. The action in Test Drive Unlimited takes place on the open roads spanning the Hawaiian island of Oahu. Boasting huge online content, racers around the world can challenge others to join them in the virtual paradise of the game's persistent online racing world. Players will engage in online challenges, and build communities by creating or joining exclusive members clubs to talk, trade cars, and race with other like-minded and similarly-skilled drivers in one of the most comprehensive online racing experiences to date. Test Drive Unlimited is in development by Eden Games.