Sony Applied For 'SmartWig' Patent
Sony has filed a
patent application
for "SmartWig" hairpieces, which will be able to process data and communicate wirelessly with other external devices. The wig would communicate wirelessly with another device and include tactile feedback, Sony said in the filing with the U.S. Patent & Trademark Office. The hairpiece may include a camera, laser pointer or global positioning system sensor, it said.
"It is an object to provide an improved wearable computing device," Sony said in the patent application. "At least one sensor, the processing unit and the communication interface are arranged in the wig and at least partly covered by the wig in order to be visually hidden during use."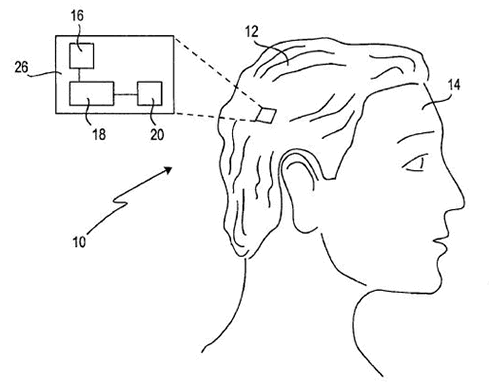 The wig could be made from "horse hair, human hair, wool, feathers, yak hair, buffalo hair or any kind of synthetic material," Sony said.
The patent documents describes three prototypes, including the Presentation Wig that has a laser point and can change PowerPoint slides by pulling left and right on the device. The Navigation Wig uses a GPS and vibration to direct the user, while the Sensing Wig gathers information from inside the body such as temperature and blood pressure.
It is not clear whether Sony will commercialize the technology or not.
Samsung last month registered a design in South Korea for eyeglasses that can show information from a smartphone and enable users to take calls.