The Toshiba SD-M1802 with the latest Nero CDSpeed version can measure (scan) DVD recordable and re-writable media. Whats rather interesting is that the drive with a patched firmware can read DVD±R/RW up to 16X
For our tests we used a first test disc scanned at 6X, 8X , 12X, 16X, the average scanning interval is 3.50~3.70ECC (according to the used reading speed).
The SD-M1802 drive can report only PI and PIF error rates.
Reference CATS scans:
* 4X CAV reading speed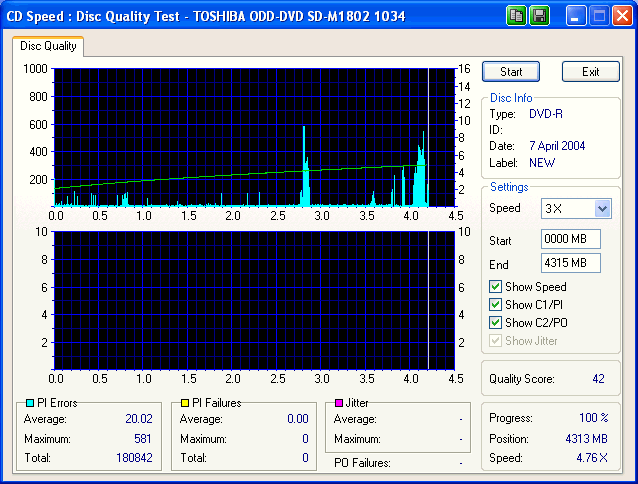 * 8X CAV reading speed