I finally got my Christmas gift...
My new system with the AMD 4200+ X2 Dual Core processor and the ABIT Fatal1ty AN8 board. I also got 2X1GB Corsair memory
I took the screenshot with the central heating turned off in my room.
Anyway even with this on the temprature is close to 21 degrees in idle mode. I knew that the new AMDs were low power comsumptive but not that much...
The SpeedFan is the most recent version and it seems to be 100% compatible with the NForce4 chipset since it shows me analytically what's each temprature for. In the Intel system I had this was Temp1, Temp2, Temp3 etc while now CPU, SYS, HD etc.
I have this cooling system: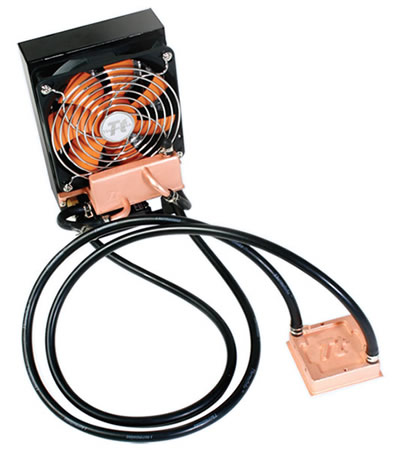 The temprature in my room is 20 degrees, so do you think the CPU temprature, as it is reported in SpeedFan, is real? I mean 15~21 degrees is rather low, and excellent ofcourse, don't you think?