Today Erik send us the latest beta for CD-DVD Speed. The upcoming v3.00 will support error checking with various drives (!) among with interesting testing features, like Jitter
reporting
with NU-Tech drives. First lets see whats new:
- Version Information
- New Options for Disc Quality Test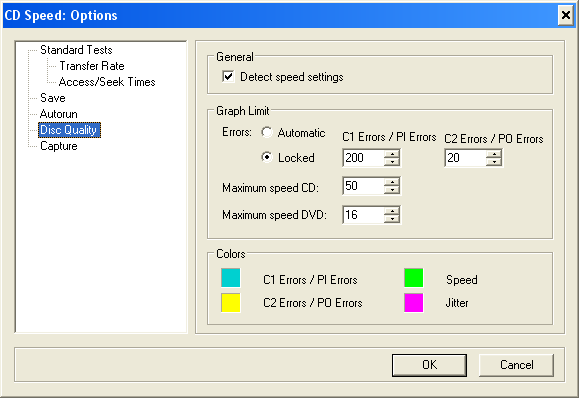 - Disc Quality Test found under "Extra"
- Supported Drives
Erik said that the following drives are supported:
- All NU-Tech drives (but only latest 3 models can report jitter)
- All Lite-On drives
- Most MSI drives but Sanyo based drives probably not. There is some basic support for Sanyo based drives but that doesn't work always.
- BTC DRW1108IM and maybe a few other BTC drives
- To be expected: BenQ and Philips
, and notes: "
...Combo and DVD-ROM drives from these brands are fully supported (not just DVD burners). But some of them are very inaccurate unfortunately...
"