hi there :) nice post, this subject seems to have been well documented now !!! :)
well i'll add my little rock to the pile : i got a liteon 812S03 original firmware, and i wonder about the best DVD for it ... and about the meaning of the blue histogram ... as the yellow peaks, less there are better is burned the DVD ?
for a 8x speed memorex (CMC MAG E01 brand) burned at 4x i got this :
and for a 8x speed Ridisc (TTG02 brand) burned at 4x i got this :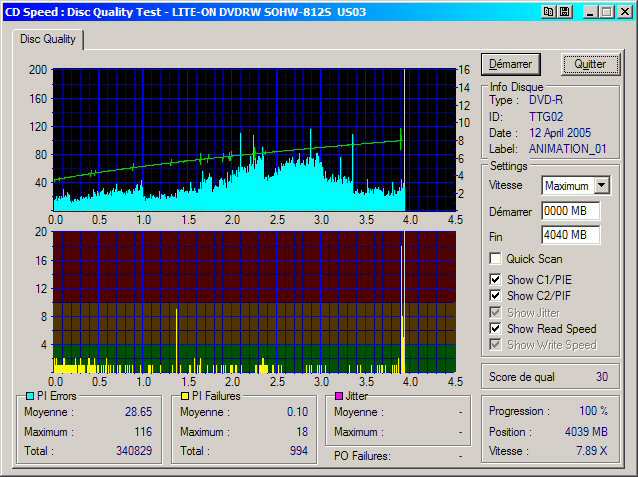 ==> the results at 2,4 x and 2x speed burn are awfull, like 10 times more errors .......
but curiously, it cannot burn DVD+R at 6x nor 8x ... memorex ones i mean ....
i'm gonna test the latest 832S firmware & then reply to tell you the truth about it :)
!! see ya !!!